Kriya Yoga Initiation Weekend March 2023
Glencairn Abbey, Lismore, Co Waterford 10-12th March 2023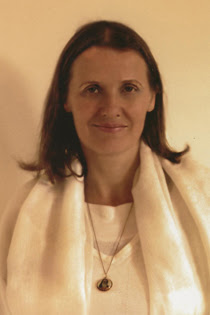 Yogacharya Claudia Cremers
We are delighted to organise a Kriya Yoga Initiation weekend on Friday 10th to Sunday 12th March.
---
Programme

Friday 10th March, Glencairn Abbey, Lismore, Waterford
20:00   Introductory Lecture at the Glencairn Abbey

Saturday 11th March, Glencairn Abbey
08.45   Registration in Glencairn Abbey
09.00   Initiation into Kriya Yoga and Fire Ceremony
12.00    Meditation
16.00    Explanation of technique
17.00    Meditation

Sunday 12th March, Glencairn Abbey
07:30    2nd Kriya Meditation (For people initiated into the 2nd Kriya technique only) 
10:15    Repetition of technique, Q&A-Class, followed by Meditation
12:45    Break for Lunch
15:00    Class (Stories of the Masters) 
16:00    Meditation
17:00    Programme end 
---
– Only initiated persons are allowed to attend the Kriya Yoga Meditations
– All initiates can chose to attend only individual specific parts of the programme.- New initiates should participate for at least three meditations in order to reinforce their meditation technique.
---
Following offerings you need for initiation
* Five fruits – representing the fruits of all our actions (the causal body)
* Five flowers – representing the five senses (the astral body)
* Donation of € 150 – representing the gross body (the physical body)
---
Costs (Not for new initiates)
The seminars in Ireland are funded by donations/contributions and organised by volunteers
Sat and Sun
€30 per day
€15 per half day
---
Glencairn onsite Accommodation (limited availability)
€140 for 2 nights including 3 meals per day. All attending without onsite accommodation please bring your own healthy packed lunch.
---
Information
Please bring a blanket/yoga mat, a cushion and socks with you. We also recommend loose and comfortable clothing.
Kindly arrive 30 minutes before initiation starts and 15 minutes before each meditation class.Remember to switch off your mobile during the program.
---
To confirm your attendance, booking of accommodation or you require any further information please contact us at:

kriyaireland1@gmail.com

We look forward to welcoming you soon.
The Kriya Yoga Team
---
Venue Details
St Mary's Abbey, Glencairn
St Mary's Abbey
Glencairn,
Lismore,
Co. Waterford
P51 X725,
Ireland

Google maps link: https://goo.gl/maps/2JdVdVRWSL…
Website:https://www.glencairnabbey.org
Glencairn Abbey Guest house information https://www.glencairnabbey.org…
---
Regular group gatherings in Ireland.
Group meditations are held as follows:
Cork
Every Sunday at 4.15pm – Kriya I meditation in Quaker Meeting House, Summerhill S, Ballintemple,
Cork, T12 XW8R.
Retreats
Cork retreat details as above, followed by a varied schedule of retreats which will be run throughout the year – further details to follow
For more details email: kriyaireland1@gmail.com.
---